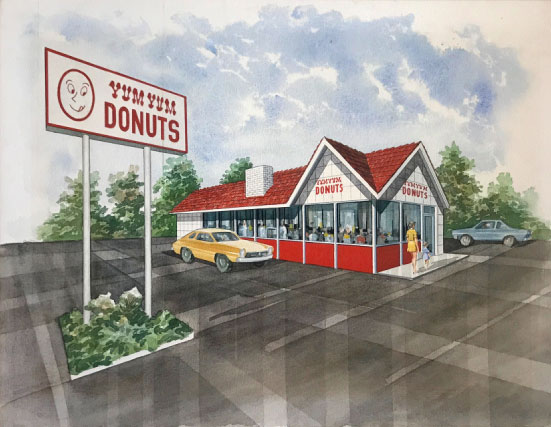 In 1971, Philip C. Holland started Yum Yum Donut Shops, Inc. The first shop was a former Orange Julius in Highland Park, California. This shop is still in operation and is one of the highest volume shops in the chain.
Phil had become familiar with the donut business through a friend who owned a shop. He had also spent time in North Carolina working with Vernon Rudolph, the founder of Krispy Kreme Donuts.
By 1973, Phil had three Yum Yum donut shops and was anxious to expand. Frank Watase joined as an equal partner.
Since donut shops are open 7 days a week, Phil and Frank put in endless amounts of time and effort to operate the shops and develop new locations. Because of their experiences building the business through hard work and dedication, Yum Yum has a very strong work ethic throughout the organization to this day.
Always Open
Find Your Yum Yum